We are a small business that takes pride in or work. we do not want to be a larg company. By staying small we believe it makes us build closer relationships with our customes. every customer becomes like famliy to us.
  I have been in the construction industry most of my life. started with my fathers company doing summer work and weekends at the age of 15. when dad sold his company when i was 20 i started roofing with my uncle who ownes Mid-West exteriors. I worked there untill i was 30 and i joined the Iroworkers local 392 in East Saint Louis Illinois. I moved to Iberia Missouri in 2016 to be closer to my Ill father in law. since his passing we drcided to stay here and be close to our kids and grand Kids.

  I can not see myself doing any other type of work, so i have decided to give working for myself a try. I have built a small cutomer base and have been doing enough to make ends meet. I am really excited about meeting more customers and seeing where this takes me and my family. best wishes to all and i look forward to meeting you.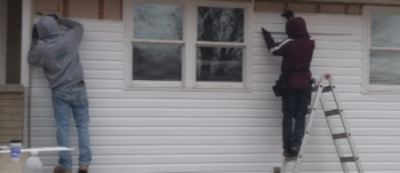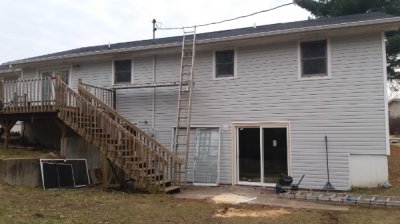 1.   I as the owner will be on the job site everyday.
2.   I believe that it is my job to always be available for my clients.

3.   I will always make sure that the work is getting done in a way that is best for my cliients and there familys home.

4.   If I find any other problems I will always make the client aware of it and do my best to fix it without killing there budget.